March 20, 2003
March FFN Poll: Aiiight, here are the options for location of March's Friday Family Night. Post your pick! Don't pick your post!

Parent/Teacher Conference: Tom and I had our semi-annual meeting with Laura's teacher last week. Laura is kicking hiney on learning sounds, drawing shapes and writing. She likes to get up in front of her class and tell stories. On Thursdays, she gets to bring in something to share with her class - she really likes that. Her teacher was impressed that Laura was so creative in her drawing and story-telling. Laura works and plays well with others, which is something I am very happy about. All in all, Laura is doing a great job in school and we are very proud of her!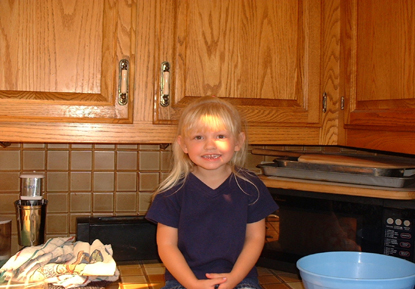 Day at Disney: Spring is here (March 20th)! Wanna go to Disneyland? I'm pulling a group of people together to go in April. I'm still trying to decide when we should go. Spring break starts on April 14th, so people will flock there the weekend before. The following weekend is Easter. Perhaps Sunday, April 27th? I'll have a more firm date and details for you next week. Yeah, I know, Mare... Disneyland = Evil. And I've got an Annual Pass, baby!!!


Guest Book:: Don't forget to sign the guest book if you haven't done so yet this year. Thanks!