Welcome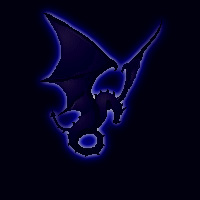 Welcome to my new lair. This site is graced with the things I enjoy and I would like to share them with you. I have received overwhelming response to no longer updating my other page, The Tom & Patty Show. Your voice has been heard loud and clear and I would like to fill the void with this new site. So, without further ado, I open this website to my friends and family to keep everyone posted on current events. Enjoy this interactive "work in progress"!

Pique's Update - May 8th, 2001
So much has happened since the beginning of the year. In talking to my friends here and there, I found that so many relied on my weekly updates. Well, what better way to kick off a new website than with....
... a PARTY!! Tom is throwing me a belated birthday party at Area 51 on Saturday, May 12th @ 6:00pm. Luigi will be making his infamous taquitos, guacamole and chocolate brownies (per my request). Hope you can make it! It would be quite a birthday present to have all my friends in one place for an evening of games and silliness.
We still haven't heard from dear Jarhead Kev, who is supposed to be a civilian once again, but his younger brother, Keith, is getting married this month.. Wish I had more scoop on that topic... but I don't. Such the ninja...
Laura weighs in at about 32 pounds now and looks tall for her age. It's not that she's towering over her school mates, she just has incredibly long legs. Hmmm... I wonder where she got those from? Check out her latest picture!
Ellie Bozorgmehri is getting married! She and her fiancÚ, Mazda, are having a wonderful Persian ceremony in June (I believe).
Elana finally broke down and bought herself a new car. It's a beautiful, brand new, dark blue Audi - complete with a moon roof. She's ready for summer! Elana has been working as an extra on shows up in Los Angeles. So much, in fact, that she has earned her last voucher and is now a union member. Her headshots came out great and I hope to post some in Pique's Pics soon.
Swede (Jim Swendson) is currently taking another break from the world of labor. The last job was quite demanding (10 hrs/6 days a week). However, like the squirrel he is, he saved up his money and is thinking about taking another trip to Hawaii and perhaps Europe.
I had dinner with the Hoover's last week. Don is still working at St. Joseph's hospital in the IT department (and looking for a door or window to jump out of). Anne has gone back to school full time and is looking for a possible part-time job. She's taking a bunch of hard-core classes that I can't even spell. They all end with "ogy" and "try". Fill in the blanks, won't you? They're doing great, still living in Orange and chasing their cats around the apartment (or vice versa?). I think they need to start a website!
Philbert has new wheels! It's a white Toyota Pre-Runner truck - four doors, plenty of leg room. It's a sexy vehicle. And it's all Phil's!
AES just had a 7% layoff of their employees due to soft sales in Q2. The hi-tech industry is getting hit pretty hard right now. The sad news is that we lost our wonderful marketing administrator, Christine Martines and her fiancÚ Dennis Stone, the corporate recruiter. They are getting married on September 8th.. Christine just started her own website: Romancing the Stone. She's got a theme all her own!
It has been finally announced that MSC Software is purchasing AES pending government and shareholder approval and should be a done deal by August. We will be moving into a brand new facility (9-story building at Main & McArthur) at that time.
My brother, Michael, is currently at Hoag Hospital with 100% liver failure. Things aren't looking too good for bro. He's refused meds and IV's and is planning on signing a "Do Not Resuscitate" form. He's being transferred to the VA hospital in Long Beach. I'll keep you posted.
If you have any updates or information that you would like posted on this site, please email me.
LINK OF THE WEEK: www.wasarrested.com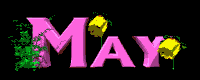 Patty Stanton's B-Day - May 5th
Maryanne Reynolds' B-Day - May 8th
Cathy Cisneros' B-Day - May 8th
2-Year Area 51 Anniversary - May 8th
Keith Harris' Wedding Day - May 20th
Patty Roberts' B-Day - May 27th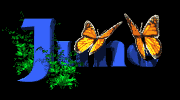 Steve Shin's B-Day - June 2nd
Thedmo's B-Day - June 4th
Frank Fernandez B-Day - June 4th
Jack Irwin's B-Day - June 5th
Edith McCauley's B-Day - June 7th
Sally Aiello's B-Day - June 8th
Ashley Luth's B-Day - June 10th
Westin Gaudet's B-Day - June 10th
Cristie Gaudet's Birthday - June 11th
Don & Anne Hoover's 1st Anniversary - June 16th
Roger Gudobba's Birthday - June 25th





View My Guestbook

Sign My Guestbook