| | | | |
| --- | --- | --- | --- |
| | | | |
| PICTURES | LINKS | ARCHIVES | CLASSIFIEDS |
| | |
| --- | --- |
| I've had 41 guests in Pique's Lair this week. Thank you for coming. If you've missed previous journey highlights, you can read them now. Just click on the ARCHIVES link. I hope you enjoy this weeks virtual excursion. | |

Journey Highlights - June 5, 2001
| | |
| --- | --- |
| | AOL is the Devil: |
Beginning in July, 2001, America Online will increase the monthly charge for its unlimited-use price plan. AOL will increase the fee by $1.95, from $21.95 to $23.90 a month. This is the first change in the price of its unlimited service since April 1998. For the whole story and how to reduce your monthly fee to only $9.95 using the "Bring Your Own Access" plan via DSL, click HERE.
| | |
| --- | --- |
| | Chicago: |
No, I'm not going to the city of Chicago, but I am going to go see the play for the second time with my cousin, Mare on June 10th! I saw the show for the first time with my mom a year or two ago. The unique thing about this famous Broadway show is that I have had the album (yes, vinyl) since I was a little girl. I know every song by heart and it was really exciting to see all the songs and dialog being acted out on stage. Alan Thicke (father on Growing Pains w/Missy Gold) was one of the headliners and I thought he did a darn good job. I'll let you know how this production goes.
| | |
| --- | --- |
| | The Wedding: |
I took pictures. Lots of them (two rolls). They're not developed yet, but I can already tell you that they aren't going to do this event justice. I'm not a big fan of baby/bridal showers and weddings, however, this was a wedding I wouldn't want to miss... and I'm glad I didn't. As I walked in to the Luth Casa, Renee' was standing there in her incredible gown - a vision in white. I'd seen pictures of the dress before, but she breathed life into it that day. I nearly cried right there on the spot. Her sister, Ashley, didn't help matters. She was an amazing young woman, poised, in a beautiful shade of blue. What happened to my flower girls?!? To Tracy's credit, she was much more grounded than I expected her to be on the day of her oldest daughters wedding. I'm sure antacids were being eaten like candy (I could have used a couple myself). Valium would have been useful. The family photo session was hysterical. When the photographer got us all together, she had to step back a few feet to get us all in. There was a heavy mist about 10 minutes before it all began as the quartet played the most heavenly music. One of the musicians was none other than the brides cousin, Nicholas. Laura, princess of bad timing, had to go to the bathroom. As I brought her back to the house, there was Renee' with her father standing prepared to walk down the isle. My heart jumped. Where was my camera? Skippy!! The ceremony wasn't much longer than my own had been. Renee' cried as she said her vows and accepted a tissue from Mike's mother. It went into Mike's tux pocket when she was finished with it. When Mike said his vows, I realized it was the most I'd ever heard him say. The Maid of Honor and the Best Man signed the marriage certificate on Mike's back (quite symbolic, I thought). The ceremony was over before we knew it - Mike and Renee' were now wed. The reception at the Waterfront Hilton was just as elegant with a beautiful view of the Pacific ocean. The brunch buffet was fabulous. Ashley sung a song requested by the bride... ah, what an angelic voice. The 3-tierd cake was designed to match the bride's gown. Upon closer inspection, the white ribbons flowing down were actually made of white chocolate. There was champagne and there was dancing... there were several men chasing cousin Christa, cousin Sally caught it all on video, cousin Susie interrogated me, Laura and cousin Cristie played and Uncle Tom sat in frosting. In retrospect, this was an awesome day. Grandma Linny would have been proud. I'll have pictures for you in short order.
| | |
| --- | --- |
| | It's a Small World After All: |
I finally caught up with Jim Kirner after playing a good game of phone tag for a couple of days. He actually hooked up with Marsha Polischuk for a beer down in Newport Beach the other day. She's doing swell. Still no boyfriend, but she loves her job. Of course, leave it to a man not to get any of the details (like the name of the company that she works for or what she's doing there). What the heck did they talk about? And you know Jim can't go anywhere without seeing someone he knows. He caught Banzai window shopping while he was there.
| | |
| --- | --- |
| | Stuck in Bed: |
On a side note, Luigi was unable to make Renee's wedding on account of... a cat. He was helping his sister move the day before when her feline pet attacked his ankles as he was carrying a box. Instead of dropping the box on the fur-lined claw monster, he twisted to get out of it's way. When he woke up the next morning, he was having trouble moving. He's feeling a bit better now, but he is longing for Area 51's jacuzzi therapy.

I was in bed for most of Monday as well with a sore throat. I'm hoping it's not the beginning of the throat infection that T-Man has had for over a week. My dice failed me when I rolled my character's constitution (a little D&D humor there). I picked up some of my favorite medicine (Nyquil) and am ready to face the world again!
| | |
| --- | --- |
| | Michael W. Bickley: |
Mike actually qualified for government funding to help out with his medical bills. Whew! That's one less thing to worry about. His condition remains the same, bloated and weak. The jaundice color still graces his skin and he's thin as a rail everywhere but where he's swollen (belly, ankles and feet). The bloating prevents Mike from eating too much food and he gets full quickly. He would be an effective poster child for Alcoholism or a "Scared Straight" program. A picture of Mike with the caption: "This could be you". or "Have another martini" or "Would you like your vodka On the Rocks with a twist of fate or Straight with a dash of death?". Sorry, I'm in marketing.
| | |
| --- | --- |
| | Guest Book: |
<ehem!> Sign my guest book, please. Thanks to those of you who already signed. And, hey, no more "private" messages allowed! Learn to share.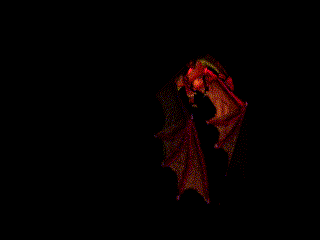 If you have any updates, information, special dates or pictures that you would like posted on this site (or even some friendly feedback), please email me. Remember: you have a CLASSIFIEDS page available to you to in Pique's Lair. Post anything you want to buy or sell. Elana? Still need to sell your VW?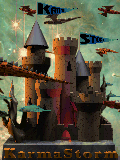 QUOTE OF THE WEEK: "Having soup with someone you love is better than having steak with someone you hate." - Todd West

LINK OF THE WEEK: www.parkwars.com

STICKER OF THE WEEK: "Consciousness: That annoying time between naps".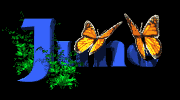 Renee' Luth & Mike Stapley's Wedding - June 2nd
Steve Shin's B-Day - June 2nd
Thedmo's B-Day - June 4th
Frank Fernandez' B-Day - June 4th
Jeff Rickey's B-Day - June 4th
Jack Irwin's B-Day - June 5th
Edith McCauley's B-Day - June 7th
Sally Aiello's B-Day - June 8th
Ashley Luth's B-Day - June 10th
Westin Gaudet's B-Day - June 10th
Cristie Gaudet's Birthday - June 11th
Don & Anne Hoover's 1st Anniversary - June 16th
Roger Gudobba's Birthday - June 25th
Jerry & Cathy Reynolds' 33rd Anniversary - June 29th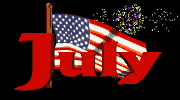 Independence Day - July 4th
Christine Martines' Birthday - July 9th
Don Hoover's Birthday - July 10th
Shaila Mulji's Birthday - July 17th