| | | | |
| --- | --- | --- | --- |
| | | | |
| PICTURES | LINKS | ARCHIVES | CLASSIFIEDS |
| | |
| --- | --- |
| I've had 41 guests in Pique's Lair this week. Thank you for coming. If you've missed previous journey highlights, you can read them now. Just click on the ARCHIVES link. I hope you enjoy this weeks virtual excursion. | |



June 26, 2001
| | |
| --- | --- |
| | He's So Doggone Big: |
Zeka, Turkish for "Intelligent", is an Anatolian Shepard and belongs to Mark and Lisa Jackson. Only 6 months old, this "puppy" already weighs 150 pounds and towers over their other dog, a full grown Rottweiler named Hawk. Anatolians are regarded as flock guardians of the mountain molossian-type. Large, rugged and impressive, they possess great endurance and agility. These dogs are tall and powerful, yet not massive in build.

If you want to see an Anatolian Shepard in action, one of them is starring in the movie "Cats & Dogs". None of the 4-legged stars in this movie are common breeds. They chose the animals specifically because of their breed traits, etc. To view the trailer, click on the "Link of the Week". It looks like a hysterical movie.
| | |
| --- | --- |
| | |
| Zeka (a.k.a. Zeke) | Anatolian Shepard in the movie "Cats & Dogs" |
| | |
| --- | --- |
| | Friday Family Night: |
It was decided, since it has been quite a crazy couple of weeks for some of us, that we would gather everyone together for some fun last Friday, June 22nd. The theme was "Time to Smile" and that's exactly what we did last Friday at Area 51. Dave (Mongo) brought his girlfriend, Rachel, over for everyone to meet. She lives in Las Vegas and is such a fun person. Mongo got the thumbs up from everyone after the thorough interview and inspection. He's already set a date for the wedding. Elana brought her ex/current (?) boyfriend, John, over as well. He is hysterical and has also been accepted into the 'family'. Skippy arrived back from a business trip in Denver around 11:30pm and joined in. Luigi arrived and helped T-Man pick up the delicious Chinese food. Don Hoover and Amber (can you believe it?) made a bee-line from work. Don was still wearing a tie and his name badge. The highlight of the evening was a game of pool between "Gals" (Rachel & Pique') and "Guys" (Mongo & Swede). This was no ordinary game of billiards. Oh, no! Both sides were allowed to do anything to distract the opposing team during their attempts at sinking their balls. Even Elana and Skippy helped out. It was a close game, but the "Gals" prevailed. Rachel was taking the winning shot and as Mongo went to whisper something in her ear, I grabbed his arm, yanked him away and she sank the 8 ball in the corner pocket! Girls Rock! If you didn't make it over, I'm sorry we missed you. It was a blast!
| | |
| --- | --- |
| | Project ~ Happiness: |
I've been pretty good at keeping y'all up to speed on the happenings of my friends and family. There is one factor that I have neglected to bring to light and that is: "What has 'the Peekster' been up to lately? Even though this gives you a nugget of the book that I will someday write, I will tell you about one of the chapters.

To bring you up to speed (in case you don't live in or frequent Area 51), Tom (a.k.a. T-Man) and I filed for divorce (technical term) in early February. I don't like using the word 'divorce' because it comes with many negative associations. Tom and I call it "Project ~ Happiness". We're simply moving to another stage in our relationship and are focusing on self-improvement. It may sound unorthodox to you and, well... it is! The people that were the most shocked were the ones that expected us to play by the rules. In truth, everyone will benefit from this project - including Laura. Some people spend the summer on home improvements. We decided to work on something we deemed more important.

I moved in with my surrogate Dad, Bill, in Huntington Beach back in April. Bill has been a friend of the family since I was, like, 8 years old and I've adopted him as my own. He even gave me away at my wedding. Laura has been staying with me during the week and hangs out with her Dad and Uncle Lou on the weekends. Tom, Lou and I just signed a refinance mortgage loan that gives us the ability to pay off/consolidate our debt. My goal is to move into an apartment very soon. I'll keep you posted. We'll have a house-warming party when the time comes.

Yes, I have omitted the juicy parts. Hey, I need to save something for the book!
| | |
| --- | --- |
| | As the World Turns: |
Some of you may know that I have a few favorite shows on network television these days: "That 70's Show", "Titus", ""Will & Grace", "Dark Angel" and last but not least, "Charmed". Brenda Walsh, er, I mean Shannon Doherty (Pru) has left the cast of "Charmed". She doesn't seem to work and play well with others. I could only imagine who they might replace her character with. It was rumored that they would replace Shannon with the same person they replaced her with on 'Beverly Hills 90210", Tiffany Amber Thiesson. How ironic, but how perfect! Instead, they sought out Rose McGowan, ex-fiancée of Marilyn Manson. Rose will the long lost sister they never knew they had. I have to admit, my morbid side is anxious to see how this pans out. I'm sure channel 5 is betting we'll be tuned in at 9:00pm every Thursday too this season.
| | |
| --- | --- |
| | Pootie Tang: |
What did you think of when you saw the words "Pootie Tang"? Maybe it's just me, but I was surprised to learn that this is an actual title of a movie being released on June 29th. In this comedy starring Chris Rock and rated PG-13, children worship a character called Pootie Tang, even though he has an odd speech impediment that makes him impossible to comprehend. Pootie Tang is determined to protect kids from a capitalizing pig, Dick Lecter, who tries to hook kids on bad habits like smoking and drinking. This sounds like a movie that contains a moral in the story line, but the title says something entirely different to me. This reminds me of the recent movie title, "Freddie Got Fingered". Pootie Tang... what is this world coming too?
| | |
| --- | --- |
| | The Zoo: |
On Monday, June 25th, Laura took her first trip to the San Diego Zoo. We were able to see the temporary Panda Bear exhibit and every other exhibit in the park (we were all over the place!). She was also able to see the Sea Lion show at Wegeforth Bowl. I pretty much handed over the camera to Laura and she took all the pictures she wanted. If any of them turn out, I'll post them for you when they're developed. I know, you'll have to wait. I don't own a digital camera.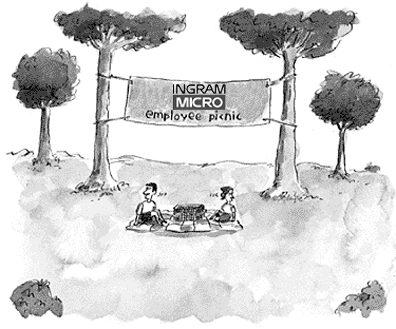 | | |
| --- | --- |
| | Guest Book: |
Sign my guest book, please. Thanks to those of you who already signed.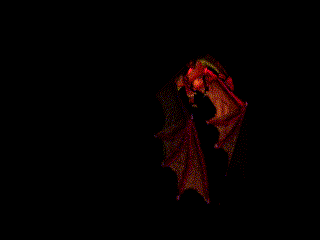 Send thoughts, flames, party manifestos and schematics for impossibly vertical hairdos to: heypique@aol.com.

There is a 'For Sale' entry on the CLASSIFIEDS page. You may want to check it out. It could be something you've always wanted. Post anything you want to buy or sell - even yourself!

Also, check out the new URLs on the LINKS page! You won't be sorry.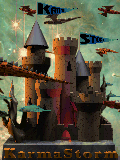 QUOTE OF THE WEEK: "There are times that, against all logic, even a cookie won't help." - Tom Stanton Jr.

LINK OF THE WEEK: http://catsanddogsmovie.warnerbros.com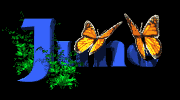 Renee' Luth & Mike Stapley's Wedding - June 2nd
Steve Shin's B-Day - June 2nd
Thedmo's B-Day - June 4th
Frank Fernandez' B-Day - June 4th
Jeff Rickey's B-Day - June 4th
Jack Irwin's B-Day - June 5th
Edith McCauley's B-Day - June 7th
Sally Aiello's B-Day - June 8th
Ashley Luth's B-Day - June 10th
Westin Gaudet's B-Day - June 10th
Cristie Gaudet's Birthday - June 11th
Don & Anne Hoover's 1st Anniversary - June 16th
Roger Gudobba's Birthday - June 25th
Jerry & Cathy Reynolds' 33rd Anniversary - June 29th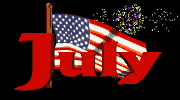 Independence Day - July 4th
Christine Martines' Birthday - July 9th
Don Hoover's Birthday - July 10th
Shaila Mulji's Birthday - July 17th