Today (Tuesday, September 11th) is Amber's birthday.
Do everything in your power to let her know that she is
loved and cared for amidst this day of anguish and destruction.
US Attack: As you may have heard by now, we are under terrorist attack.
• In the first attack, a plane smashed into the north tower of the World Trade Center in Manhattan shortly before 9 a.m., followed by another plane into the second tower about 20 minutes later. Both towers later collapsed. Sources told CNN that one of the planes was an American Airlines Boeing 767 that had been hijacked after take-off from Boston.
• About an hour later, a plane crashed into the Pentagon in Washington, part of which later collapsed.
• Sources say a second plane was heading toward the Pentagon; F-16 jets were in the air monitoring it.
• The Pentagon, the White House, the State Department, the Justice Department, the Capitol, the CIA and all other government buildings in Washington evacuated.
• In the first ever national ground stop of aircraft, all flights nationwide have been stopped at their departure airports.
• All international flights were diverted to Canada.
• Israel has evacuated all its missions around the world.
• President Bush cancelled an appearance in Florida to return to Washington, calling the crashes "apparent terrorist attacks" and "a national tragedy."
• In Chicago, the Sears Tower was evacuated; United Nations in New York evacuated.
• The Centers for Disease Control and Prevention in Atlanta was evacuated.
• The New York Port Authority said it had closed all bridges and tunnels into the city.
• New York's Bellevue Hospital was designated command central for handling the catastrophe. Several hospitals have already reported receiving victims with burns and head injuries.
• Large plane crashed 80 miles south of Pittsburgh, Pennsylvania, but it was unknown if this crash was connected to terrorist attacks.
• U.S. stock markets were closed after the New York attacks.
Many people died this morning and the day has just begun. It reminds me that there are things we just do not have control of. This is minor in comparison to what people and governments truly have the capability of. Think about your lives and what is really important. Life is short... and can be abruptly shortened prematurely. Love as though you've never been hurt. Dance as though no one was watching. Be happy for the time that we have here on earth.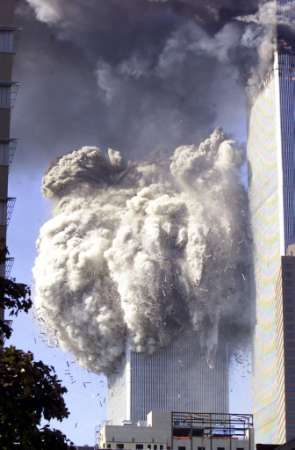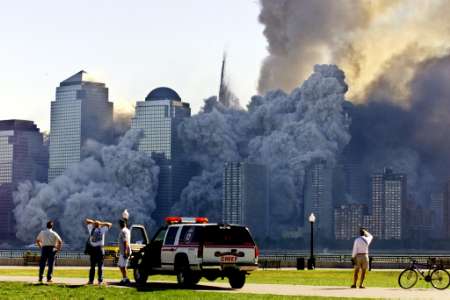 Pique's Reflective Journey: September 8th marked 4 months since the launch of this website. 18 weeks/updates. It's hard to believe that it's been that long. Time passes so quickly these days. I remember as a teenager, I didn't think anything was ever going to change. A week lasted forever. Summer was a lifetime. You'll have to pardon me. I've been very reflective lately. I've created a little journey that I want to take you on. Click Here to be teleported through my thought process. And before you say it - No, this was not drug induced.
Silicon Swede: Swede had quite a journey of his own this week. He was feeling like he overdosed on something, but all he had taken were aspirin and vitamins. Apparently, that's all it took to send Jim on a trip he will never forget, although he barely remembered it. On Saturday night, he showed up at peoples houses acting manic. He'd stay for only a moment and then off he'd go. Later on, Skippy turned up at Swede's house and was disturbed by his condition. On Sunday, Swede went to see a doctor and found out that he had an allergic reaction to silicon dioxide, an ingredient in the vitamins he just started taking. It's a common ingredient in most vitamins, however, his system let silicon dioxide take Swede on a joy ride. We were all thinking the worst (stroke or tumor) because he doesn't do drugs. I, for one, was very relieved to find out it was only an allergic reaction. Yay!
Stone Wedding: Christine and Dennis Stone's wedding was on September 8th. The place they chose to get married was really cool. They have a chapel-like area for the wedding and a large reception area. Upstairs is the bridal room. It all comes in one neat package. All through the ceremony, Christine was bouncing up and down with excitement. The reception was extremely entertaining. The best man, Ron, delivered an excellent toast and Christine danced her heart out. The DJ that they chose was very good. He played the saxophone along with the music and had an awesome voice, making it sound like a live band was in the house. While waiting for the wedding party and during dinner, he would walk around and play or sing to people. Christine had to slap him a couple of times for playing slow music, but other than that, he was a blast. Both the bride and the groom were stunning and looked like they were really enjoying their special day. I'm sure Christine will be posting pictures on her website after they get back from their Maui honeymoon.
Movie Review: Were you thinking about going to see the Jay & Silent Bob movie and just not tell anyone? Well, you don't have to be embarrassed. The movie is actually really hysterical and makes a lot of connections to the other movies (i.e. Clerks, Chasing Amy, etc). Lots of familiar faces in this flick. I would highly recommend seeing it.
Weekend Plans: I'm sorry, what was that you said you were doing next Saturday night? The Obnoxious Farewell Party? That's what I thought you were going to say. Mongo and I will be sending out details & directions this week. This will be the party of the century and we need you there to put it on the map! So, be a team player and put it on your calendar for 7:00pm on Saturday the 15th! Do I need to remind you about the TV dinners and Bonanza reruns you'll be saving yourselves from? Huh? Yeah. Didn't think so.