Last Updated: 07/31/03
Grindstone: Well, so much for my 7-month vacation. It's back to the salt mines for me! I accepted an Executive Assistant position yesterday with Moore Stephens Wurth Frazer and Torbet, LLP. I will be supporting two of the CPA partners at this firm. Yes, Certified Public Accountants. The Firm is located in Orange off of the 57 fwy at Chapman - close to the Anaheim stadium. You can actually see the building from the 57S. I begin swingin' my pick on Tuesday, August 5th. The funny story behind this particular offer is that I was 15 minutes late to the interview because I missed the offramp. I went in thinking I already blew it so I promoted my personality and had fun with the meeting. I told the two partners that I was a serious person and then busted up laughing and told them I was kidding. My guess is they were looking for someone to liven up the office (you could have heard a pin drop in the whole place). Well, if they're looking for some office excitement, they hired the right girl! I'll have them dancing on their desks in no time. It will be the only CPA firm with a party attitude. I'll take this company by storm - they won't know what hit 'em! Hurricane Pique!

Mama: If you know my mom, you know that she is a feisty woman of 74. She has a lot of my grandma in her. You can't have lunch with my mom without falling out of your chair laughing at least once. She has that jaded but hysterical view of life that will have your sides splitting. However, we're still trying to find the humor in the latest news regarding her health. She was recently diagnosed with extreme blockage in both of her carotid arteries. The chance of a major stroke is up to 200% and she requires surgery. The angiogram procedure is scheduled for August 4th (the day before I go back to work). I'm certain the surgery will follow close behind. Your prayers are requested and most welcome. I will keep you all posted.
Upcoming Birthday: Todd West's birthday is coming up on August 8th. Let's think of something cool to do for this celebration!! Send me your ideas!

Guest Book:: Sign the guest book if you haven't done so yet this year.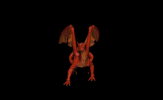 Lair Calendar
2003

New Year's Day - 1st
Jennifer Gaudet's Birthday - 6th
Epiphany - 6th
Brad Johnson's Birthday - 7th
Maya Wetzel's Birthday - 18th
Gwen Simpkin's 7th Birthday - 20th
Martin Luther King Jr.'s Birthday - 20th

Casey Aiello's 3rd Birthday - 1st
Chinese New Year -1st
Lisa Jackson's Birthday - 2nd
Leslie Rickey's Birthday - 2nd
Tracy Luth's Birthday - 8th
Luke Porter's 3rd Birthday - 9th
John Irwin's Birthday - 13th
Renée Luth's 22nd Birthday - 14th
Valentine's Day - 14th
Presidents' Day - 17th
Michael Bickley's Birthday - 22nd
Keith Harris' Birthday - 25th


Talaya McIntee's 11th Birthday - 9th
William Irwin's Birthday - 12th
St. Patrick's Day - 17th
Elana Rowe's Birthday - 18th
Mike & Kelly Luth's 4th Anniversary - 20th
Larry McCauley's Birthday - 20th
First Day of Spring - 20th
Palm Sunday - 24th
Nancy Irwin's Birthday - 25th
Cathy Reynolds' Birthday - 27th
Jenne & Paul Gaudet's Anniversary - 28th
Passover - 28th
Friday Family Night - 28th



Scott McIntee's Birthday - 3rd
Kelly Luth's Birthday - 4th
Daylight Savings Time Begins - 6th
Toni Gallagher's Birthday - 7th
Palm Sunday - 13th
Mischa Allen's Birthday - 16th
Daniel Austin McCauley's Birthday - 16th
Passover - 17th
Good Friday - 18th
Meghan Deardorf's Birthday - 19th
Easter - 20th
Administrative Professionals Day - 23rd
Michael Coleman's Birthday - 30th

Patty Stanton's 35th Birthday - 5th
Cinco de Mayo - 5th
Pique's Lair 2-Year Anniversary - 8th
Maryanne Reynolds' Birthday - 8th
Cathy Cisneros' Birthday - 8th
Mother's Day - May 11th
Patti Roberts' Birthday - 13th
Mark & Cathy Cisneros' 5th Anniversary - 16th
Phil & Tracy Luth's 25th Anniversary - 27th
Pateyo Roberts' Birthday - 27th
Memorial Day - 26th

Mike & Renee's 2nd Anniversary - 2nd
Steve Shin's Birthday - 2nd
Frank Fernandez' Birthday - 4th
Jeff Rickey's Birthday - 4th
Thedmo Morrissey's Birthday - 4th
Jack Irwin's Birthday - 5th
Edith McCauley's Birthday - 7th
Sally Aiello's Birthday - 8th
Ashley Luth's Birthday - 10th
Westin Gaudet's Birthday - 10th
Cristie Gaudet's Birthday - 11th
Flag Day - 14th
Father's Day - 15th
Don & Anne's 3rd Anniversary - 16th
Jeff Pool's Birthday - 22nd
Roger Gudobba's Birthday - 25th
Cathy & Jerry Reynolds' 35th Anniversary - 29th

Canada Day - 1st
Independence Day - 4th
Christine Stone's Birthday - 9th
Don Hoover's Birthday - 10th
Scott & Jennifer McIntee's 6th Anniversary - 13th
Shaila Mulji's Birthday - 17th
John & Nancy Irwin's 11th Anniversary - 18th

Joe Aiello's Birthday - 7th
Todd West's Birthday - 8th
Michael Hefflin Remembered - 15th
Kevin Harris' Birthday - 19th
Heather Melia's Birthday - 22nd
Jerry Reynolds' Birthday - 24th
Tom Stanton Jr.'s Birthday - 25th
Charlotte Deardorf's Birthday - 27th

Dennis & Christine Stone's 2nd Anniversary - 8th
Susan Stanton's Birthday - 9th
Noah Cisneros' Birthday - 25th
Charlotte Deardorf's Birthday - 27th

Anne Hoover's Birthday - 1st
Dennis Stone's Birthday - 4th
Louis Villaescusa's Birthday - 8th
Mike Gonzalez' Birthday - 10th
Alice Roberts' Birthday - 12th
Laura Stanton's Birthday - 13th
Jim Swenson's Birthday - 14th
Rana Simpkin's Birthday - 16th
Tom Bickley's Birthday - 22nd
Mike Luth's Birthday - 23rd
Phil Luth's Birthday - 24th
Donald Rivadeneyra's Birthday - 24th

Nicolas Gaudet's Birthday - 5th
Dennis Rootes' Birthday - 11th
George Roberts' Birthday - 13th
Ron Villaescusa's Birthday - 13th
Leanne McIntee's Birthday - 21st
Andy Deo's Birthday - 21st
Tom & Susan Stanton's 47th Anniversary - 24th
Jennifer McIntee's Birthday - 26th
Bill Loughlin's Birthday - 29th

Dave Snyder's Birthday - 2nd
Darren Sealock's Birthday - 10th
Tom Stanton Sr.'s Birthday - 12th
Christmas - 25th
Kwanzaa - 26th
Jim Kirner's Birthday - 30th
New Year's Eve - 31st
As usual, please send thoughts, flames and updates to:
pstanton@pacbell.net

Your feedback is very important to me