Happy Birthday!

Mike Luth & Phil Luth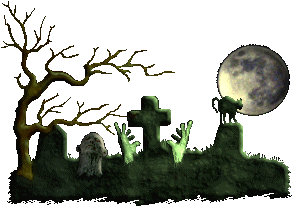 October 23, 2001
| | |
| --- | --- |
| | NEWS |
Wagging Car: - A car that "wags it's tail"?!? I am dead serious. This car, made by Toyota, was unveiled in Japan recently. It's a car with a personality! ---> Check it out <--- Thank you, Dennis Rootes, for submitting this valuable information!
Not Again: When you read this, you'll say "Oh, you've got to be kidding me!". Scott McIntee's company closed it's doors and, yes, he is unemployed once again. Scott, isn't this your second job this YEAR?!? Stop accepting positions with second-rate companies, my friend!!
Fright Night: Do it NOW! Go to the Evite to RSVP if you've received one or email me for details if you would like to join the list of ghouls and goblins. Fright Night is happening this Saturday at Area 51! Here's the current body count:
PARTY ANIMALS
ON THE FENCE
HAVEN'T HEARD FROM YET

Patty Stanton (Hostess)
Tommy Stanton
Debbie Berryhill
Jim Swendson (Swede)
Darren Sealock (Skippy)
Elana Rowe
Dennis & Christine Stone
Don & Anne Hoover
Louis Villaescusa (Lou-Dog)
Jeff Pool (Banzai)
Scott & Jenn McIntee
Louis Valencia (Luigi)
Dave Snyder (Mongo)
Steve Shin
Michael Coleman

Amber Logsdon
Andy Deo
Toni Gallagher
Larry & Edith McCauley
Charlotte Deardorf

Bill Guerro
Mike & Kelly Luth
Kevin Harris (Jarhead Kev)
Frank Fernandez
John & Lisa Rishi
Shaila Mulji (Shay)
Mike & Renee Stapley
John & Nancy Irwin
Wendy Azbill
George & Patty Roberts
Carlson Choi

Q: What do Bin Laden and Hiroshima have in common?
A: Nothing, yet.
Q: How do you play Taliban bingo?
A: B-52...F-16...B-1...
Q: What is the Taliban's national bird?
A: Duck
Q: How is Bin Laden like Fred Flintstone?
A: Both may look out their windows and see Rubble.
Q: Why does the Iraqi Navy have glass bottom boats?
A: So they can see their Air Force.
Q: What does Osama Bin Laden and General Custer have in common?
A: They both want to know where those Tomahawks are coming from!
Q: What's the five day forecast for Afghanistan?
A: Two days.
Q: Why doesn't the Taliban have drivers ed and sex ed classes on the same day?
A: Because the camels can't handle it
Submitted by: Taban Thompson
| | |
| --- | --- |
| | THIS WEEK IN 2000 |
Mike Stapley on his way home from the Persian Gulf
Cute picture of Ryan Grissom
Skinhead's new auto shop in Mission Viejo
Spooky Show 2000 - call out for RSVP's
Mercury in Retrograde
Want to read the details and see the pictures? Click -->HERE<--
QUOTE
OF THE WEEK
"I read somewhere there's actually a software product called 'Microsoft Works.' Isn't that kind of an oxymoron?" - James Ballot
Submitted by: Toni Gallagher

LINK
OF THE WEEK
www.wheresgeorge.com - Do you ever wonder where that paper money in your pocket has been, or where it will go next? This is the place to find out.
Submitted by: Christine Stone

WISDOM
OF THE WEEK
Those who have not asked the question are not ready to accept the answer.
Submitted by: Pique

As usual, please send thoughts, flames and RSVP's for Fright Night to: heypique@aol.com.
Your feedback is very important to me.

Dennis Stone's Birthday - October 4th
Louis Villaescusa's Birthday - October 8th
Louis Valencia's Birthday - October 10th
McKenna Kupfer's Birthday - October 10th
Mike Gonzalez - October 10th
Alice Roberts' Birthday - October 12th
Robert Eske's Birthday - October 12th
Laura Stanton's Birthday - October 13th
Laura Stanton's IV Party - October 13th
Jim Swendson's Birthday - October 14th
Rana Simpkin's Birthday - October 16th
Robert Eske's Birthday Party - October 20th
Tom Bickley's Birthday - October 22nd
Mike Luth's Birthday - October 23rd
Phil Luth's Birthday - October 24th
Fright Night Party - October 27th
Halloween - October 31st


All Saints' Day - November 1st
Nicolas Gaudet's Birthday - November 5th
Mark Jackson's Birthday - November 9th
Veteran's Day - November 11th
Dennis Rootes Birthday - November 11th
George Roberts' Birthday - November 13th
Ron Villaescusa's Birthday - November 13th
Leanne McIntee's Birthday - November 21st
Thanksgiving - November 22nd
Tom Sr. & Susan's 45th Anniversary - November 24th
Jennifer McIntee's Birthday - November 26th
Bill Loughlin's Birthday - November 29th